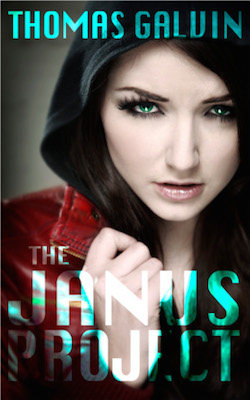 It's finally here. My latest novel, The Janus Project, is now available on Kindle and in paperback.
The Janus Project is the story of Emily Mason, an ordinary teenage girl. She goes to school, has a crush on her best friend, and is stressed out about college applications.
Oh, and one more thing: Emily isn't real.
She's actually Nocturne, the leader of a team of super soldiers created by the Janus Project. Genetically engineered. Surgically enhanced. Chemically altered. Psychologically conditioned.
Emily's cover identity is so convincing that even Emily herself doesn't realize that she's been turned into a human weapon. When a crazed soldier from the rival Ares program comes gunning for her, Emily's perfect life is shattered, and Emily has to fight to discover who–and what–she really is.
I hope you enjoy this story as much as I enjoyed writing it. check out the first chapter, or head over to Amazon to get your copy today!