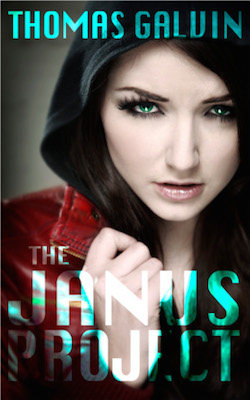 The Janus Project™
Emily is like any other teenage girl. She goes to high school, has a crush on her best friend, Duncan, and is stressed out about college applications. Oh, and one more thing: Emily isn't real.
She's actually Nocturne, the leader of a team of super soldiers created by the Janus Project. Genetically engineered. Surgically enhanced. Chemically altered. Psychologically conditioned.
Perfect. Driven. Deadly.
Emily's cover identity is so convincing that even Emily herself doesn't realize that she's been turned into a human weapon. When a crazed soldier from the rival Ares program comes gunning for her, Emily's perfect life is shattered, and Emily has to fight to discover who--and what--she really is.
Now available for pre-order from Amazon, and releasing on September 30th
Read the first chapter!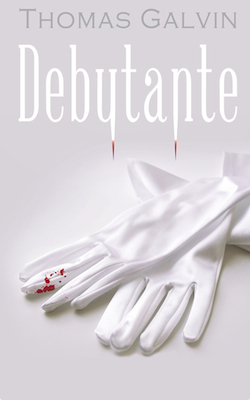 Debutante
The debutantes' ball has been a tradition at St. Rosemary's Preparatory School for the past hundred and sixty years. Held every summer, the Ball is an opportunity for the girls of St. Rosemary's to be introduced to the boys of St. Augustine's Academy for Young Men.
Brendan Clark has been in attendance each and every year. And each time he has selected a beautiful young girl, won her affections ... and fed on her blood. And then he slips away into the night, vanishing as suddenly as he arrived.
But when a ferocious vampire attacks the Governor's daughter—and leaves a pile of corpses laying at Brendan's feet—he will be forced to leave his bloodlust behind become an angel of mercy to a girl in mortal peril.
If only she didn't look so delicious ...
Available in eBook and paperback.
Read the first chapter!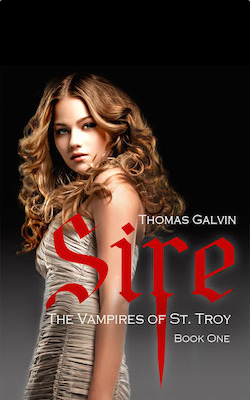 Sire
It's Caitlin's first night in St. Troy. Her first night at college. Her first night away from home.
There are two great girls in her suite, and two cute guys across the hall.
And two vampires fighting over her.
Now she's all alone, locked up in an empty room in a monster's mansion. And there are screams coming from outside just outside the door...
Available in eBook and paperback.
Read the first chapter!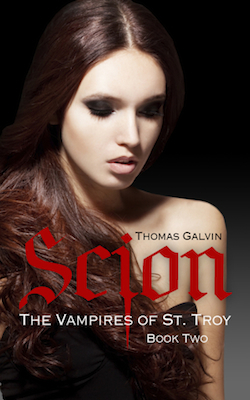 Scion
Michael McKenna counts his time as a vampire in months, not centuries, but two of the most powerful vampires in the New World, are dead at his hands.
That victory came with a cost. Friendships are frayed. Relationships are broken. Friends are dead. And Caitlin ...
Now Dermot and Siobhan, the only creatures cruel enough to earn Liam's gift of immortality, are seeking revenge for the death of their Sire. Michael must battle back against this new threat, show the ropes to two fledgling vampires, and shoulder the responsibilities of being the most powerful vampire in St. Troy.
Available in eBook and paperback.
Read the first chapter!